Who we are
Designed to foster a love of independent learning in pupils, CLS offers an annual modular service that enables you to create the package that meets your school's needs and budget. Choose from a wide range of resources and professional help to stimulate reading for pleasure and creative learning across the curriculum.
Our team of staff are:
Staff working in schools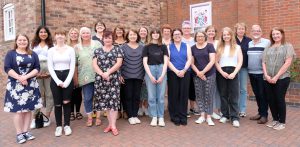 Marissa Gisbourne – CLS Librarian
Nicole Jordan – Senior CLS Librarian
Cassie Kemp – CLS Librarian
Jo Sennitt – CLS Librarian
Claire Purdon – Library Development Officer
Mary Sibson – Creative Learning Officer
Lisa Webb – Artworks & Resource Box Officer
Plus our team of Workshop Leaders
Support team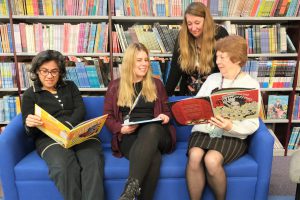 Kamaljit Atwal – CLS Support Officer
Ceri Davies – CLS Business Officer
Jane Parker – Senior Support Officer
Kath Perry – CLS Manager
Claire Tallis – CLS Support Officer
Philip Warren – Collections and Learning Manager
Where to find us
We are based at the Eastern Annexe, County Hall, Glenfield, LE3 8SS
Map of County Hall Campus (pdf file 125kb) and Google Map
Please come and visit us to see our resources and to meet members of our team. If you'd like one of us to come and talk to you in school about our services, please just ask.
Our opening times are:
By appointment only. Please call 0116 3053800 or email cls@leics.gov.uk. We will stay open for you longer as required.
TERM TIME:
Open Monday to Thursday  8.30am – 4.30pm
Friday 8.30am – 4.00pm