CLS Network Meeting – Spring 2020 at Babington Academy, Leicester
An opportunity to network with library staff from other schools
Thursday 19th March
2:00 pm - 4:00 pm
150 Strasbourg Drive, Leicester, Leicestershire, LE4 0SZ
This is a free event
Map Unavailable
Trainers: CLS
The theme and focus of our Spring meeting will be on the various book awards you can get involved with, including the CLS Book Challenges. You will get a chance to hear a bit about Cassie's experience as a national judge for the CILIP Carnegie & Kate Greenaway Medals. She will also talk about the shadowing of the award and we'd love to know about your experiences of shadowing the Carnegie and Greenaway awards too. And of course if you've had any particular successes or difficulties running any book awards or challenges in your school we'd love to hear about them! Here's a bit about our very own Cassie: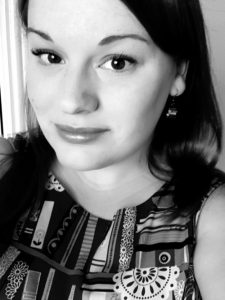 East Midlands CKG 2020 Judge
I have been a committed bookworm from a young age but fell into library work almost by accident after I finished my English degree at the University of Leicester and started working as a library intern. From then on, my fate was sealed- I was to be a librarian!
I completed my Information and Library Management MA at Loughborough University the following year and after graduating I was lucky enough to work at the magical Bodleian Library at the Oxford University in the Special Collections department.
From there I moved back to the Midlands and started working as Assistant Librarian at Coventry Schools Library Service. In this role I was part of the Coventry Inspiration Book Awards team and began writing reviews for The School Librarian journal.
I returned to my native Leicestershire in 2017 and began in my current role at Creative Learning Services.
When not reading I can be found on my allotment, playing with my bunnies in the garden or creating havoc in the kitchen. Being a CKG judge is a dream come true and I am overjoyed to have been given this opportunity. Bring on the books!
The meeting agenda will also:
Provide updates and various aspects of Creative Learning Services
Include an opportunity for attendees to celebrate successful events or initiatives they've led
Allow attendees the chance to share any recent dilemmas for which the group may be able to offer a solution
Include time for CLS Librarians and attendees to share recommended reads, especially new books
Please book below and include your name, school and email address and any access requirements in the comments field.
Booking information
Bookings are closed for this event.